Financial Services Graduate Opportunities
At Matchpoint Recruitment, we are often asked to fill graduate roles for the companies that we work with. When employers are selecting prospective graduate employees, they are committing to training, mentoring and investing in them over a long period of time – so they usually have a list of detailed requirements.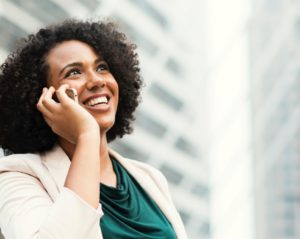 If you are a recent graduate looking for a role in Commodities or the wider Financial services sector, or you are currently studying and are planning to follow this career path when you leave university, here are some of the factors which you should consider:
Your degree
Is your degree subject all important? The straight answer to this is no. Many recruiters in the financial services industry are looking for candidates with relevant degrees such as maths or economics for certain roles like analysts and traders, but there are many graduates who have built successful financial services careers with Arts degrees like history or politics.
For most employers, a 2:1 is a minimum requirement. A good quality degree demonstrates your level of academic capability and is also one of the easiest ways for companies to whittle down the number of applicants for each role, as competition is always tough. And don't forget that many employers will also take into account the relevance and quality of your 'A' results as well.
The quality of your application
Your written application should be neatly presented, well-formatted and free of any mistakes, typos or grammatical errors. You only have one chance to make a first impression, and it is surprising how many candidates have great qualifications and skills, but let themselves down with some very basic presentation errors.
The Guardian has some advice on how to write a graduate CV in their graduate recruitment section.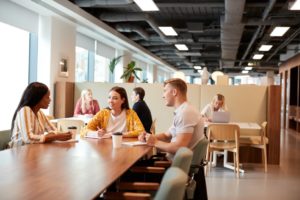 Transferable skills
Most students and recent graduates don't have lots of highly relevant industry experience to highlight on their CVs, although any internships or work experience can be very helpful. So, it is important to show how the skills that you do have can be transferred to a financial services environment.
Capabilities which employers consider useful include the ability to study and interpret data, taking on management roles in student bodies, and proactively undertaking additional reading and studying.
A good fit for the organisation
All businesses are different so employers are always looking for recruits who they believe will be a good cultural fit. When applying for a number of roles, make sure you do your research to find out as much as you can about the company that you are applying to. Some organisations are very rigid and hierarchical – others have a more relaxed work ethic. Employers will always be impressed with a candidate who has done their homework.
You also need to demonstrate how you will work and collaborate with your future colleagues as a team player. Many graduates would like to see themselves as the leaders of the future – which employers will find appealing – but at the same time you need to be able to fit-in and work well with others.
Qualities that make you stand-out
The world of financial services is highly competitive, so there will be lots of people with excellent academic qualifications applying for limited roles. Any skills or experience that you can highlight which go above and beyond your academic studies, and particularly where you can draw a parallel to the work that you will be doing, will give you an advantage. This can include – volunteer roles, work experience and part time jobs. Employers aren't just looking for a list of hundreds of different hobbies – it is more about the extracurricular activities where you can demonstrate that you have made an impact or contribution, and boosted your employability in some way.
According to The Milk Round there are a number of extracurricular pursuits that are particularly useful, these include being a prefect or student rep, sports team membership, volunteering, peer mentoring or acting and music.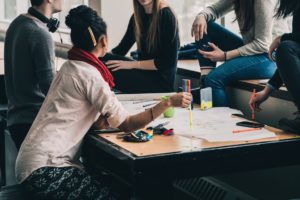 A passion for the role
This may sound obvious, but it is vitally important that you can demonstrate your passion for the role that is being offered. Make sure that every application you complete is unique and specifically targeted to the specific role in question. Most financial services companies will quickly suss out if you are just applying for lots of different jobs and aren't really committed.
If you are looking for a graduate role in financial services – keep an eye on the vacancies on our website or contact us today. We always have new opportunities available because the people we place are usually promoted quickly into more senior roles.