Most people have heard the phrase 'Front Office' in reference to financial services – but what does this actually mean?
In this blog we take a more detailed look at the activities carried out by the Front Office, what it is like to work there and how you might land your first Front Office role.
Front, Middle or Back?
Broadly speaking financial services companies can be split into three main areas:
Front Office – the client facing and revenue generating area of the business
Middle Office – directly supports the activities of the front office, including functions such as Risk Management
Back Office – takes care of the day to day operations of the business as a whole, including departments like HR and Accounts
Working in the Front Office
Front Office careers (particularly in the major international financial services organisations) are highly sought-after. Professionals working in the Front Office are (literally) on the front line. They have direct contact with clients and are also directly responsible for revenue generation.
Front Office personnel are the decision makers when it comes to day to day trades and investment strategy on behalf of their business. They are also usually responsible for creating the products that are packaged for corporate and individual clients. Considering the responsibility involved, it is not difficult to see why people want to work in this dynamic and fast paced environment, and why the awards are so great for those who are successful.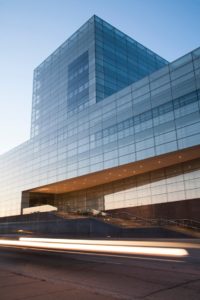 What are the individual Front Office roles?
There many different types of Front Office jobs, depending on the particular scope of each financial services organisation. There is also some debate over precisely which functions fall into the Front Office category but the areas that we most regularly recruit for at Matchpoint Recruitment are sales and purchasing, trading, business development, marketing, origination and structuring and broker roles.
We cover roles in a range of departments and and at all of the different levels. Here are some examples which show the scope:
Trading
Global Head of Trading
Head of Trading
Trading Manager
Senior Trader
Trader
Trade Support
Sales and Purchasing  
Global Head of Sales
Global Head of Purchasing
Head of Sales
Sales Manager
Senior Sales
Sales Person
The pros & cons of Front Office life
Front Office careers are in great demand, so what are the pros?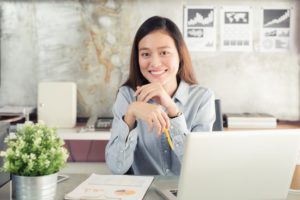 THE POSITIVES
Remuneration
Front Office roles are demanding so they tend to be well paid. Salaries differ depending on the specific role and each business – but reflect the competitive nature of this career path and the demanding nature of the work.
Progression
The Front Office is a fast moving environment so there are lots of opportunities to progress. For ambitious and dynamic people, the chances for promotion and increased remuneration are great.
Dynamic environments
If you are looking for a dynamic, exciting environment where you will need to make decisions on the hop then you won't get better than the Front Office!
THE CONS
Of course – there are some negatives as well.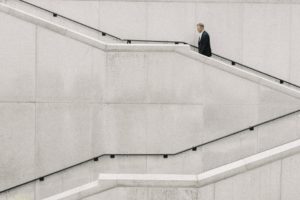 Working hours
Front Office careers take dedication and time, so you will be expected to work long hours. If your priority is work/life balance and leaving the office at 5.00, then this probably isn't the right environment for you.
Pressure
One person's excitement is another person's pressure! Expect lots of pressure and lots of change. Some people thrive on this – others may find it stressful.
Competition
Lots of people want to work in Front Office jobs. If this is the career path that you choose to follow it will be tough and you will face lots of competition – read on for more information on how to get your first foot in the door.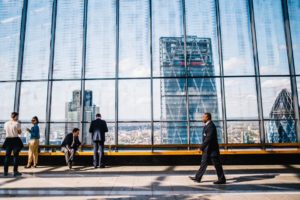 So, how do I pursue a Front Office career?
As we have mentioned above, this is a highly competitive world so having the right education is important:
Qualifications
As a minimum candidates starting out in an analyst or associate role would need a good quality degree (2:1 or above). This can be in any subject but economics, maths or business applications are particularly useful.
Following an undergraduate degree, people seeking these roles will also study for a Masters Degree in Finance – which is offered by many academic institutions on a part time basis. Some job seekers complete this qualification whilst applying for graduate entry schemes, in order to have an edge over the competition.
Internships
Many of the large international corporate and investment banks and financial services companies offer internships for undergraduates. This usually involves spending around 6-8 weeks of the summer holidays of your penultimate year at university, working in a range of departments in order to understand how the business works.
Doing well in your internship can lead to a direct offer of a junior role when your degree is finished or at the very least an initiation to apply to the relevant graduate scheme of your chosen institution.
Graduate Schemes
People working in Front Office/frontline roles are vitally important to the success of large financial services organisations, so many consider it important to offer direct training on a graduate scheme. Most of the large corporate and investment banks offer these programmes which you can apply for whilst you are still at university. The application process can be arduous and they are highly competitive but they are an excellent way to kick start your career.
An article in the FT last year around the time of graduate scheme applications highlights this. In 2018 Citi had 60,761 applications for 520 opportunities.
At Matchpoint Recruitment we also have individual graduate entry positions available at some of the smaller finance houses – take a look at our graduate page for more information.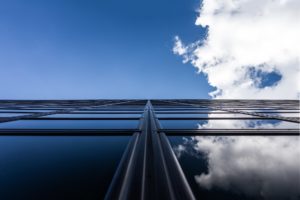 Our view
The Front Office is a great place to work, offering a highly exciting and rewarding career. We often have opportunities in this area – so keep an eye on our Front Office page for any that come up.
And don't forget, that there are also lots of very appealing middle, back office and support careers that you can pursue as well – so don't limit yourself! Register your CV today to be considered for future opportunities.