Welcome to the last Matchpoint blog of the year!
2019 has been very busy for us and we look forward to continued growth and success in 2020.
Taking stock and looking forward
December is a great time of the year to sit back and take stock of the past twelve months, and to think about what is around the corner in 2020.
Looking back at our December blog from last year is particularly interesting because 2019 has been such a politically tumultuous year in the UK, mainly because of the year-long uncertainty over Brexit. Of all industries, Financial Services has the potential to be particularly affected by the UK's exit from the EU because of London's current status as the Financial Services capital of the EU.
At this time last year there was still considerable doubt over what would happen but the future is now much clearer following the emphatic result of the recent General Election on 12th December and Boris Johnson's pledge to 'Get Brexit Done'.
Regardless of the very many views on the pros and cons of leaving the EU, it is at least now clear that this will happen in January which provides certainty for financial markets – even if the exact nature of future relations with the EU is not yet clear.
Looking ahead into 2020
Whilst thinking about what lies ahead in 2020, we have sought out the views of some industry watchers to try and establish some major themes for the year ahead and how these are likely to impact on careers and work roles.
Deloitte and the year of disruption
In its banking and capital markets outlook for 2020, the consulting firm Deloitte sees 2020 and beyond as a time of 'disruption' due to a combination of technological, economical, geopolitical, demographic and environmental factors, all of which will shake-up the global financial services market to a lesser or greater degree over time.
Economically the world is facing 'Japanification' i.e. we are moving towards a model of low inflation and deflation, and either zero or negative interest rates.
This low growth may lead to a reduced capacity for banking and financial services organisations, which in turn will mean that they will need to address their operations and strategic direction.
It is technological development, however, which is likely to be the most potent harbringer of change – with the potential to radically alter the type and nature of work that people do.
There will be an increased focus on cyber security and privacy but the article points out that successful financial services companies will be those which are able to focus on integrated technologies rather than cobbling together legacy systems.
From our perspective – the ongoing requirement for candidates who have good technological skills will be paramount during next year and beyond.
The PWC view on the development of technology
PWC has taken a more detailed look at the key themes in financial services technology as we move into 2020.
From a development perspective, PWC anticipates a shift from Fintech being a disruptor of the old models and 'ways of doing things' to actually leading the way in how financial services are executed.
Customer intelligence (data) will become increasingly important and the use of robotics and AI is likely to increase.
Cyber security remains a key threat that needs to be managed. PWC also anticipate something of a geographical refocus on Asia to drive innovation.
The outlook for graduates
An article in Inside Careers looks at the attractiveness of London for graduate careers in financial services and concludes that despite some challenges – the sector continues to offer a rewarding career path for capable graduates.
The article sees three areas as being particularly noteworthy.
As we mentioned in our 2018 December blog, regulatory pressures for the worldwide industry are continuing to increase with a greater emphasis on transparency and improved governance. Added to this are the developments in technology (see above) and the changing nature of customer needs – from transactional to more relationship oriented. This new model will ultimately create a skills gap which graduates will need to fill.
The article acknowledges the potential changing nature of London as the European Financial Services hub, but also notes that it is not yet clear exactly how this will pan out post Brexit.
What does this mean for financial services careers in 2020?
Despite fears of a negative Brexit effect, career opportunities for graduates and other financial services professionals remain positive in London.
Likewise the growing and shifting nature of technology and the changing nature of consumer and market requirements mean that there are exciting opportunities for those embarking on a career in this sector.
If you are planning to look for a new role in 2020, or are a company looking for the very best talent – speak to us first.
Wishing you a great Christmas
Whatever your career plans for the coming year, we would like to wish you a happy and restful Christmas and New Year.
We very much look forward to continued success in 2020 and beyond.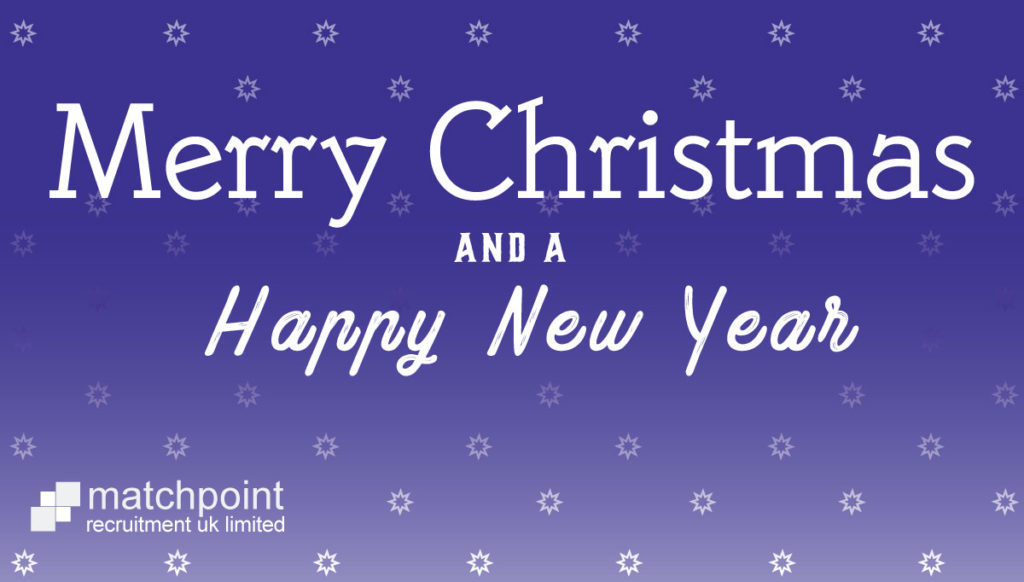 At Matchpoint Recruitment we are specialists in finding the right roles for experienced commodities and financial services professionals and helping our clients to build their specialist teams.