Working in the Business Support Functions
When people outside of the industry think about the world of financial services, the careers that usually spring to mind are the high adrenalin, dealing, trading and front office roles.
The reality is that there are many fantastic career opportunities in the often uncelebrated, behind the scenes teams which do extremely important work to keep organisations running smoothly, efficiently and successfully.
Often referred to (somewhat unexcitingly) as the 'Support Functions', these teams and departments offer interesting and varied work and progression options. In the past the support functions may have been viewed as less important than the frontline, but modern, responsible business practice views these teams as having a direct impact on business success.
Effective practitioners in these disciplines are increasingly in great demand.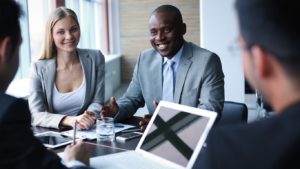 What are the support functions?
There are lots of different support functions and the scope of these differs from company to company, dependent on size and types of activity.
The main support functions that we recruit for are; Operations, Risk Control, Compliance and Legal, Finance and Accounting and Human Resources and Information Technology. This list is not exhaustive and we do sometimes have opportunities in other teams as well.
Keep an eye on our job listing page for all of our current vacancies.
The advantages of working in the support functions
There are many great reasons to pursue a career in one of these areas:
Professional career paths – Opportunities to build qualifications and join professional bodies
Transferable skills – Skills that are learned working in these roles are transferable to other industries, so if you ever want to move out of financial services, there are opportunities to do this
Exposure to different aspects of the company – Support functions interact with lots of different teams and departments
The opportunity to work with other professional colleagues – In a teamwork environment
Excellent rewards and benefits – For high quality and professional personnel
Which support function is right for me?
Operations
Operations teams are the engine rooms of financial services organisations. These people are responsible for delivering the material which results from the trade agreed in the Front Office.
There are essentially two types of operations, the first is physical and involves the movement of material from source through to point of delivery. The other is derivative (paper) and involves settlement analysts checking 'paper' trades with the Broker to ensure that they are in agreement with the trade agreed in the Front Office. Following this, the trade is confirmed, reconciled and then settled by this Back Office function.
How do I become an Operations professional?
This area offers great opportunities for graduates in roles like operations or contract administrators. It helps to have a good quality degree as this is one of the best ways to secure an entry position in a financial services organisation.
Take a look at our advice for graduates to find out more about what financial services firms are looking for.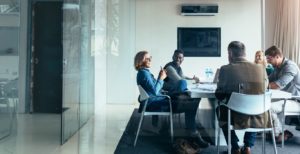 Risk Control
One of the support functions which has seen a notable expansion over recent years is Risk. Following the financial crisis, many companies have invested heavily in this activity, so are always on the lookout for talented and experienced professionals.
The Risk function makes sure that Trades all comply with Company policies and that every Trade is within its limits. There are several types of Risk to consider; Market, Credit, Trading, Operation, Reputational and Quantitative are the main categories.
How do I become a Risk Control professional?
These roles require both quantitative and qualitative skills, and the ability to assimilate a large amount of information and to operate in a real-time environment. Professionals often have a degree or postgraduate qualifications in technical subjects such as maths or science subjects. It is also common to have experience in different departments before moving into the Risk Control team.
You can find out more on the Institute of Risk Management web site. One of the qualifications which you can study for is the International Certificate in Financial Services Risk Management.
Compliance and legal
The financial services industry is notable for being highly regulated. Compliance with the relevant regulatory environment must be managed by professionals who can interpret the many rules, laws and other requirements which must be followed.
Lawyers look at the wider legal perspective of carrying out business, ensuring that laws are complied with and contracts adhered to. Compliance professionals ensure adherence with external and internal regulations which are relevant to the specific financial services sector that they are working in.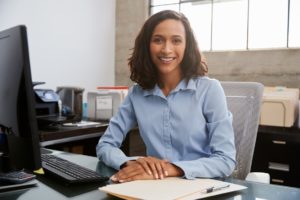 How do I become a Legal or Compliance professional?
These are highly skilled and demanding professions where good qualifications and experience are vital. An undergraduate degree in law or other discipline is usually required, followed by post graduate qualifications and membership of the relevant professional body. It can take five years or more to accumulate the necessary qualifications and experience to work in these functions.
If you are interested in a career in law, there is more information on the Law Society website.
For information on a career in Compliance – see the International Compliance Association website.
Finance and Accounting
Finance and accountancy professionals work on a range of different requirements including budgeting, forecasting, payments and cash management, and project management. The ultimate objective of these disciplines is to ensure the profitability of individual teams, projects, functions and contracts, as well as the business as a whole.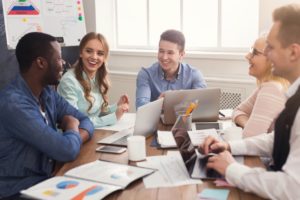 How do I become an accountant or finance professional?
Because of the responsibilities involved, accountants need to be professionally qualified and certified, or to be on the path to achieving this.
You can study for a university degree in Accountancy & Finance but a good quality degree in any discipline, followed by a post-graduate professional path with ACCA, ACA or CIMA qualifications is a popular way to go. It is possible to become an accountant without a degree but you may need to take additional exams in order to qualify.
For more information, see:
Human Resources
The success of any commodities or financial services business is dependent on the quality of its people, so the professionals who select, take care of, train and manage human collateral, are vitally important people themselves!
Because Financial Services professionals need to have a range of skills, experience and qualities – sourcing, selecting and rewarding them is complicated. HR people are responsible for managing recruitment but also for people processes, procedures, employee relations, retention, training and development, remuneration and performance management.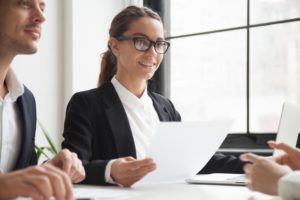 How do I become an HR Professional?
The Chartered Institute of Personnel and Development (CIPD) recommends starting your HR career as a junior HR administrator or assistant in order to gain experience. The next step is to take CIPD qualifications and courses, but you can also become qualified via an NVQ route. Most HR practitioners do have a degree. This is not absolutely vital but you may require further professional study to achieve the equivalent post grad qualifications.
Find out more on the CIPD website.  
Information Technology
All types of businesses, and financial services in particular, are increasingly dependent on Information Technology for all aspects of daily operations, so talented IT professionals have a choice of different fields to work in. There are many different IT roles that you can do in the City including systems development, Helpdesk and support, project management, programme writing and change management.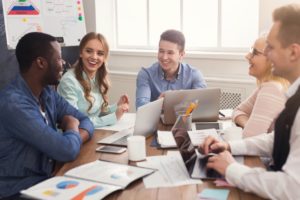 How do I become an IT professional?
The technical knowledge required to work in an IT function is vital, so most IT specialists will have studied an IT undergraduate degree, or another similar discipline such as science, business management or maths with a large IT component.
Information Technology is fast moving and rapidly developing all of the time, so practitioners must keep abreast of developments. Professional accreditation is a great way to boost your IT credentials and the Chartered Institute of IT has a range of options available.
Are you planning your next financial services support role, or looking to recruit talented staff?
Matchpoint Recruitment have a selection of choice roles available in Commodities and Financial Services – so take a look at our jobs section today. Or send us your CV – we will be delighted to discuss career opportunities with you.
If you are looking to recruit – please contact us for an initial discussion of your requirements.