A brief look at hiring staff as the UK economy starts to open up.
As the government announces it's path to re-opening the economy, many companies will be turning their thoughts to staffing levels but while the country faces economic uncertainty there are a few points to consider.
The 'Zoom' Generation.
Over the last year companies and businesses have been forced to adapt to a new way of working with much of it now carried out over the internet in one way or another. Attending a virtual meeting while still wearing your pyjamas, accompanied by a soundtrack of household hubbub and a backdrop of laundry waiting to be ironed is now very much part of work culture – so the first consideration is whether it should stay.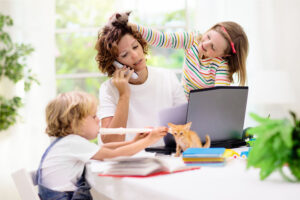 Could Remote Working Save Your Company Money?
There will always be some jobs that require a physical presence, but perhaps not as many as we once thought. When faced with little or no alternative it has been surprising how many roles could be adapted to be worked from home. For many businesses, embracing remote working has been quite liberating, allowing them to see how costs can be successfully reduced as they moved from a 100% office based team to having staff members work remotely part or full time.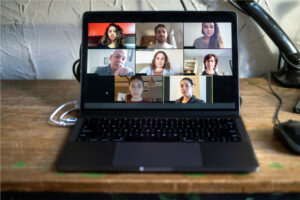 A Safe Environment.
Perhaps your business has been operating through the lockdowns in a physical office, albeit with reduced staff. You may need to prepare for a return to a full complement of staff by making adjustments to the working environment – screens and signs to create one way systems, increasing the number of hand sanitising stations or introducing an appointment-only system for visitors to restrict the number of people in the office at any one time. Ensuring that staff, clients and visitors alike are able to maintain a safe distance apart when working together and are protected while they are on your premises will all help to encourage your team back to working in an office setting.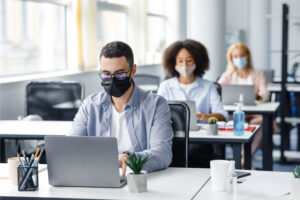 Need To Top Up Your Workforce?
So, once you've decided where to base your staff, how many do you still have? For some people, being furloughed has given them the opportunity to change their career path/start their own business/transform a beaten up van into a camper and plan their world trip for when travel is allowed. Whatever the reason, your staff numbers may be different to those you had a year ago. If you decide you are going to need new staff one of your first considerations will be finances. Business could take a while to return to pre-pandemic levels so you might consider focusing on sales personnel before support staff to boost your income. And how will you go about interviewing candidates? Over the internet of course, although hopefully your candidates will not be in their pyjamas! See our previous blog – The Matchpoint Guide: To Managing Virtual Interviews for helpful tips on this subject.
We Are Here To Help
We make your life easier by managing your recruitment process for you, using our expertise and proven methods.
If we can help you to find the right candidate for your role, please get in touch with us today.